About Christmas
Keep the young artist entertained at home or at school with some templates for festive holiday trees. You can have them draw their own ornaments or color in pre-existing ones in a different template. Stock up…
Keep reading »
Browse Topics in About Christmas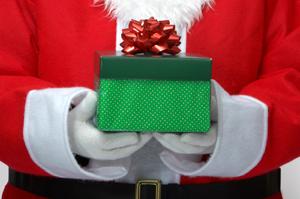 At LoveToKnow Christmas, December 25 is our favorite day of the year! Family, friends, good food, pretty decorations, and lots of presents…what's not to like? We love all parts of the celebration and we love to help you celebrate.
Learn About Christmas
Do you want to impress your friends and family with your vast knowledge of all things Christmas related? LoveToKnow Christmas is your source for all types of Christmas trivia. We'll help you learn the origins of the phrase "Merry Christmas" and give you the inside scoop on how candy canes were first made. We'll even let you in on a few secrets about Rudolph the Red-Nosed Reindeer and Frosty the Snowman! Have you always wondered why people celebrate Christmas in July? You've come the right place!
Traditions are a huge part of the holiday season for many people. Christmas traditions can express your religious beliefs and cultural heritage, or they can simply reflect your family's unique holiday spirit. Whether you're a newlywed eager to develop your own Christmas traditions or simply interested in learning about how other families celebrate on Christmas Eve and Christmas morning, LoveToKnow Christmas has the information you need. If you want to take your traditions on the road, we'll even give you a few travel tips for planning a more enjoyable vacation during your Christmas break.