Grinch Who Stole Christmas Script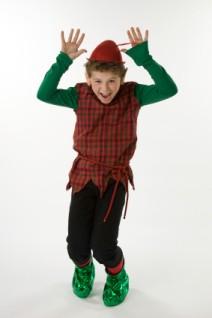 Find a Grinch Who Stole Christmas script for the next school children's Christmas play or to have kids perform as an activity at the holiday neighborhood party.
Online Script Sources
Two The Grinch Who Stole Christmas! scripts can be found online, though neither version is an "official" script. Both are free Christmas skits available online.
PedagoNet.com offers a Readers Theatre version, adapted by Sharon Drummond. It would work well in a classroom or with any large group of children. The script appears to follow the original tale closely.
The Grinch Script - Dialogue Transcript is based upon the Jim Carrey movie and available from Drew's Script-O-Rama. However, parts and characters are not clearly marked, making it difficult to discern which parts are which.
Get Creative
Parents and teachers who want to create an easy Grinch Who Stole Christmas script can take a cue from the animated special. An adult can narrate the story while the children act out their parts. Teach a few special characters, such as the Grinch and Cindy Lou, a couple of the most impressive lines from the story. This is a great way to create a short Christmas play without a lot of line memorization and rehearsals.
Verify Copyright
Check copyright rights and laws regarding performing the story of How the Grinch Stole Christmas!, especially if the group plans to perform the skit for profit or as part of a non-profit group raising funds.