10 Fun DIY Christmas Gift Basket Ideas for the Season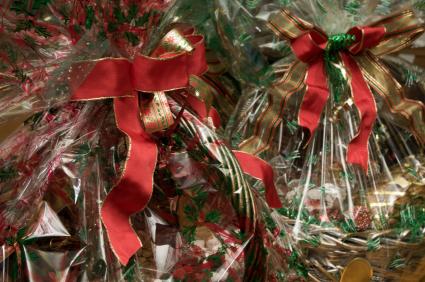 Homemade gift baskets are a great way to incorporate your creativity and talents into a special holiday gift for friends, family, coworkers, and neighbors. Making parts of the gift yourself adds a personal touch that any recipient will appreciate, and there are lots of wonderful creative ideas out there to try.
Ten Fun Homemade Holiday Gift Baskets
Use these fun ideas to create a personalized gift for everyone on your list, regardless of age.
Complete Christmas Cookie Kit
For the perfect family gift basket, make a complete Christmas cookie kit. This basket will include everything a family will need to roll out, bake, and decorate a batch of holiday cookies. The highlight of the basket is homemade cookie dough. Here's how to assemble this special gift:
Choose a large basket with a handle. The basket should be big enough to hold a cookie sheet.
Make up a batch of easy sugar cookies, but don't bake the cookies. Instead, roll them into a log and wrap them in plastic wrap. Then wrap the dough in a festive holiday towel and place in the refrigerator until you're ready to give the gift.
Purchase a rolling pin, cookie cutters, decorative holiday sugars, and a cookie sheet. Arrange these items in the basket.
Write down the baking instructions for the cookies on a holiday card. Tie the card to the cookie dough with a ribbon.
When you're ready to give the basket, place the cookie dough with the other items.
Christmas Vacation Activity Basket for Kids
With school out of session, the week between Christmas and New Year's Day can be long for kids and their parents. A homemade vacation activity basket makes a great Christmas gift for kids, and parents will thank you as well. Here's how to assemble it: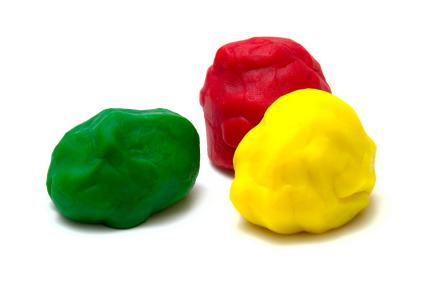 Purchase a medium-sized plastic bin or bucket to work as the gift basket. Kids can store their supplies in this container after the holidays.
Mix up a batch of salt dough and dye it red and green. Package it in resealable containers.
Purchase holiday-themed cookie cutters to tie to the salt dough containers.
Download and print some printable Christmas crafts. Make them into a book.
Purchase markers, paints, paper, brushes, and other art supplies to add to the bin.
Arrange everything in the bin to create a fun gift basket.
Holiday Cooking Basket
The holidays are a time when many families do a lot of cooking. This gift basket is perfect for moms, grandmas, and anyone else who is in charge of making the big holiday meal. Including homemade items gives it a special touch, and it's a great hostess gift to bring when you go to Christmas dinner. Here's what to do:
Purchase a medium-sized basket to hold all the gifts.
Using blank index cards and a holiday rubber stamp, create personalized recipe cards. Tie them with a ribbon and place them in a recipe box.
Make an apron with a holiday theme. You can buy Christmas fabric at the craft store or simply decorate a red apron with green trim.
Purchase holiday kitchen towels and pot holders, as well as a few wooden cooking utensils.
Arrange everything in the basket and give it to the lucky recipient.
Christmas Dinner Table Decor Basket
Another holiday dinner basket that's a wonderful gift for a hostess or family member is a decorated holiday table in a basket. You'll need to know the number of people who will be at Christmas dinner before you make this basket, and it's a good idea to drop it off early before guests begin to arrive. Here's how to make it:
Start with a long bread basket that can be used to serve rolls or bread for the meal.
Inside, place homemade Christmas table decorations, like placemats and napkin rings.
Purchase a few more odds and ends, such as matching napkins, Christmas-themed salt and pepper shakers, and candles.
Place everything in the bread basket and give to the recipient.
Kitchen Garden Christmas Gift Basket
A kitchen garden gift basket is a great option for teachers, neighbors, and friends. Everyone loves growing herbs in the kitchen, especially in the wintertime. Here's how to make this sweet holiday gift:
Purchase a medium-sized basket to hold everything.
Purchase and decorate clay pots. You'll want about three that are fairly small in size. Choose holiday colors for your decorations.
Pick up some gardening tools, such as a small spade and rake. Also purchase a small watering can and some red or green gardening gloves.
Fill a small bag with enough potting soil to fill all the small pots. Tie the bag with a Christmas ribbon.
Purchase seeds for several different herbs.
Arrange everything in the gift basket.
Cozy Winter Holiday Gift Basket
The holiday are a great time for cozy family evenings in front of the fireplace. This fun gift basket is perfect for families with kids of any age. Here's how you assemble it:
Buy a large basket to hold everything.
Make a no-sew fleece blanket to be the centerpiece of your gift. You can choose holiday colors or a color that matches the living room decor.
Buy a great family read-aloud book. Fairy tales and classic favorites are always great options.
Purchase Christmas mugs for everyone in the family.
Buy some high quality chocolate chips and attach the recipe for homemade hot chocolate to the bag.
Arrange everything in the basket.
Holiday Grilling Kit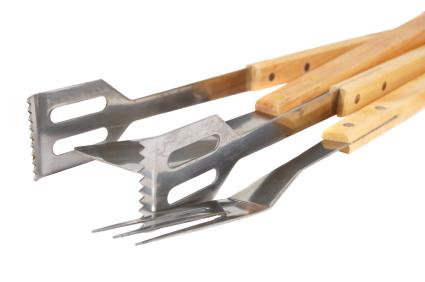 For the men on your Christmas list, a holiday grilling kit makes a great gift basket. He can use the supplies to make a holiday meal or save them for making steaks or hamburgers when the weather warms up. Here's how you put it together:
Purchase a steel bucket to use as a basket.
Make a batch of steak rub and package it in an attractive glass jar.
Make your own basic barbeque sauce and keep it refrigerated until you're ready to give the gift. Be sure to package it in a nice bottle.
Purchase grilling tools, an apron, and an oven mitt.
Arrange everything in the bucket and give it to the lucky guy.
Christmas Car Care Gift Basket
If you have a guy on your list who cares about his car, a car care kit makes a great homemade gift basket. The highlight of this basket are the extra-soft homemade cleaning cloths. Here's how you make it:
Buy a large plastic bucket in red or green.
Purchase one yard of terrycloth fabric in red or green, as well three packages of double-folded seam binding.
Wash the fabric several times to soften it. Cut the fabric into four large rectangles and sew the seam binding around the edges. Fold the cloths neatly and place them in the basket.
Purchase car wax, soap, and sponges. Arrange these items in the bucket.
Manicure Gift Basket for Teens
If you know a teen who loves to take care of her nails, you can make a wonderful holiday gift basket with a manicure-theme. Here's how to do it:
Purchase a small basket to hold all the goodies.
Make your own sugar scrub. All you need to do is a cup of white sugar, half a cup of coconut oil, and one teaspoon of vanilla extract. Mix everything together and place in an attractive jar tied with a Christmas ribbon.
Purchase manicure tools, emery boards, nail polish remover, and several bottles of nail polish in fun holiday shades.
Place everything in the basket and tie with a holiday ribbon.
Pampered Pooch Gift Basket
Don't forget to make a basket for your furry friends. These dog gift baskets are perfect for friends and family who own pets. The centerpiece is homemade dog biscuits.
Buy a small canvas tote to hold the gifts.
Mix together one cup of flour, two tablespoons peanut butter, half a tablespoon vegetable oil, half a teaspoon salt, and a third of a cup of chicken broth. Roll out on a floured surface and cut into Christmas cookie shapes. Bake at 400 degrees for 20 minutes and allow to cool completely before packaging.
Purchase a nice dog blanket, a new leash and collar, and a fun dog toy.
Place everything in the tote and tie with a Christmas ribbon.
Tips for Packaging Your Gift Basket
Packaging your gift basket is another opportunity to get creative. There are lots of fun ways to give it that extra-special touch:
Buy a sheet of red or green cellophane and place the basket in the middle. Draw the cellophane up around the basket and tie with a Christmas ribbon.
Purchase a yard of Christmas-themed tulle fabric. Wrap the basket in the tulle and tie the ends.
Use Christmas tissue paper as filler in your basket to make everything stand up the way you want.
Decorate the handle of your basket with Christmas ribbon. Add bells or pinecones for a more festive look.
Practical and Personalized Christmas Gifts
No matter who is on your list, there's a homemade Christmas gift basket that's a perfect fit. Get creative and add your own items to the basket. You'll be making a practical and personalized Christmas gift that will really please.