Top 20 Websites for Buying Christmas Decorations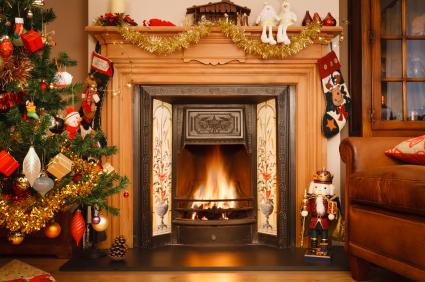 Decorating your home and yard for the holidays is a festive holiday tradition for many people. Get started by selecting the best Christmas décor from websites that ship directly to your home. Make sure you have plenty of helpers on hand to put up the decorations once they arrive!
Order Christmas Decorations Online
Shop at one of the following retailers to find the perfect trimmings for your home this season.
General Holiday Decorations
Get everything in one big shipment when you shop from a website that offers everything from tree decorations to garlands to themed fireplace decorations. A few of the general top Christmas decoration websites include:
Budget Decorations
The holiday season is not only hectic, but expensive. Don't spend a lot beautifying your home for the holidays. Instead, shop for cheap Christmas decorations at these fine retailers:
In addition to the budget retailers listed above, don't forget to check out the Christmas decoration sections of your favorite big box retailers. Walmart, Kmart, and Target all have inexpensive decorations on their websites.
Country and Vintage Decorations
Host a country Christmas in your home with decorations that have traditional appeal. These places have plenty to offer:
Religious Decorations
For many families, the spiritual meaning of Christmas is the focus of their celebrations. Stay true to the reason for the season by choosing religious decorations from Christian bookstores and online retailers like the following:
Personalized Family Decorations
Don't let anyone feel left out of the holiday spirit, whether they are home or away for the big day. Personalized decorations are the perfect choice to keep the family in the forefront of everyone's mind during the Christmas season. These websites have plenty of options for purchasing personalized presents and decorations:
Handmade Decorations
If you want handmade decorations but don't have craft skills, don't worry. You can find plenty of online retailers that specialize in selling handmade Christmas decoration items. These three websites made the 2013 Best Websites for Selling and Buying Handmade Products list at TopTenReviews:
Specialty Decorations and More
If you're looking for something a little out of the ordinary, you may want to seek out retailers that have unique selections. These retailers also have great decorations for your holiday home:
Decoration Shopping Tips
When you shop at the top Christmas decoration websites, you can be sure you'll find something to spruce up your home. Don't forget to check return policies, shipping costs, and estimated delivery time before you shop online, to be sure you make the top websites work even better for all your holiday decorating needs.