13 Last Minute Christmas Gifts That Won't Disappoint
Last Minute Christmas Gift Shopping
The holiday season is undeniably hectic for most people, so many people have to scramble to buy gifts come Christmas Eve. These ideas for last minute Christmas presents, along with some quick action, can help any last minute shopper find a suitable gift for everyone on their holiday list.
Bathroom Spa Experience
A mini spa pampering kit can be put together in just a few minutes, but will be a gift that can be enjoyed for for months. Handmade all natural soaps, lotions, a pouf, scented candles, and a luxury hand towel are appropriate items to include. Add a couple of large bath towels and some bath slippers, and present all these items in a large wicker basket to create an indulgent gift.
Give Holiday Cheers
Buy a bottle of wine, champagne, or sparkling juice as a great last minute gift for friends, coworkers, and neighbors. Choose a vintage from a significant year or region that the recipient enjoys. Add a pair of goblets or flutes for a more substantial last minute gift that is worth toasting.
Wall or Desk Calendar
The New Year is just a week away, so help everyone on your list get ready by purchasing a desk or wall calendar for them. Calendars are available in a variety of themes including daily trivia, animals, and other popular themes. Personalize it by picking up one that reflects each recipient's interests.
Christmas Plant
Seasonal plants are popular last minute Christmas presents. Plus, they are offered at a deep discount when the holidays draw near. Poinsettias and Christmas bouquets will add some natural beauty to the recipient's home. Choose a healthy, full plant with a colorful wrapper or ribbon for a ready made gift that will last long past Christmas Day.
Fitness Equipment
Fitness buffs are always pleased to get new equipment. Look for the newest workout DVD or pick up some dazzling earbuds for someone who likes to run and workout. Other ideas include swimming goggles, resistance bands, reusable sports bottle, sports watch, and anti-microbial socks. A comfy shirt, pair of sweatpants, or t-shirt can also be a nice way to help encourage a loved one to stay active.
Board Games and Puzzles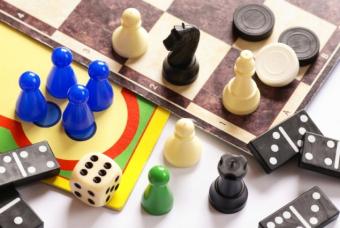 Board games are always a good last minute gift choice for people of any age. Stick with classics for young couples. People who entertain often might enjoy receiving party games that they can play with during their dinner parties. Parents and grandparents might enjoy a few new card games.
Also consider giving the gift of a jigsaw puzzle. Consider the age of the recipient before choosing a puzzle, and don't forget to pick one with a theme that he or she will enjoy.
Labor of Love
Free labor is not only a great last minute gift, it's inexpensive as well. Craft a simple "coupon" offering snow removal services, dishwashing, babysitting, or other chores that the recipient will be happy to not have to do. Consider getting up early on Christmas morning to shovel the driveway, do the dishes, or to do another job that will make the holiday stressful for the recipient.
Movie Tickets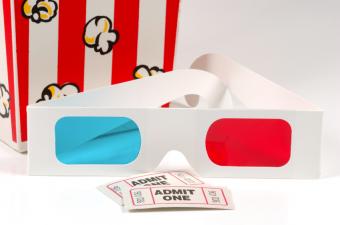 The holiday season is a popular time for new blockbuster movie releases, and movie tickets are a quick and easy last minute gift. Many theaters even offer gift packages that include popcorn and drinks along with the tickets.
Tied Up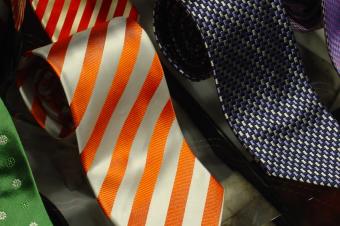 A tie is a quick and easy last minute gift to give any special man. From quirky seasonal ties to plain, bold colors to power patterns, there are nearly limitless options for the different types of ties that can be given. Many department and menswear stores offer tie and shirt gift sets or pre-packaged, pre-wrapped ties for even easier gift giving.
Keep Warm
Warm up the holiday spirit by giving a last minute gift that will help keep the recipient warm, such as a coordinating scarf and gloves set. Hats, earmuffs, and spa socks are warm options, or buy a warm fleece or flannel throw blanket or slippers instead. Choose seasonal colors and patterns for even more holiday happiness.
Tasty Treats
Tasty treats gifts such as holiday cookies, breads, fudge, and cakes are wonderful treats that can be easily wrapped up and shared as last minute gifts. If there isn't enough time to whip-up a batch of cookies, visit a local bakery for their seasonal selections. Alternatively, stuff a couple of packets of gourmet hot chocolate, tea, or coffee into a small stocking or an individual oversized mug and add a candy cane for a pretty and tasty gift.
A more elaborate but quick gift is to make a holiday breakfast to share with friends and family. Buy or make hot, fresh donuts, specialty coffee, gourmet pastries, and other breakfast items that can make waking up on Christmas morning a delicious treat.
Christmas Candles
A holiday candle is an easy and quick gift suitable for nearly anyone on the last minute gift list. Scented candles in seasonal aromas such as vanilla, pine, cranberry, wintergreen, hot cocoa, and gingerbread are especially popular. Add a simple holiday candle ring or ribbon for a more elaborate gift.
Christmas Gift Cards
One of the most common last minute Christmas gifts is the gift card. Personalize it by choosing a funky holiday design and consider getting it from the person's favorite store -- not just the nearest big box retailer. If you know a locally owned restaurant or boutique that the recipient enjoys, stop there to get a gift card that shows you care.
If you can't think of something to buy, consider making an easy homemade gift. An easy project can be a quick last minute gift, too.